Calcium Carbonate Flakes (Fine, Medium Coarse)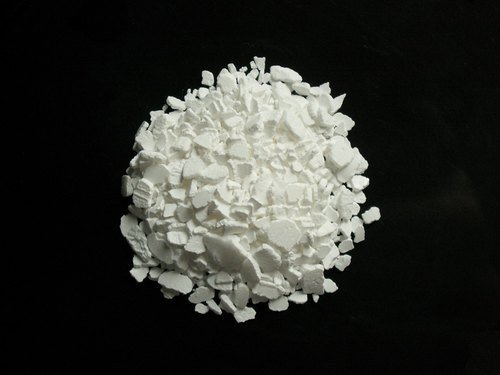 Caltron's Calcium Carbonate Flakes (Fine, Medium, Coarse)
Caltron is in the market to offer its unique product (FLAKY-CAL). This product was developed considering the technical requirements of the Oil & Gas Drilling Industry. Our Flaked Calcium Carbonate (FLAKY-CAL) is highly effective in controlling seepage circulation losses and can be used with drilling fluids. Flaked Calcium Carbonate is available in three grades Fine, Medium, Coarse.
The fine grade is used to efficiently control seepage loss while the coarser grade is developed to correct severe mud losses in porous or fractured formations. This material is 99.99% soluble in 10-15% HCl acid making it an excellent additive for drilling fluids exposed to the producing zone. This acid solubility feature will help protect producing sandsand facilitate completion operations during production. FLAKY-CAL can be used in water, synthetic, and oil-based drilling fluids.
Our Flaked Calcium Carbonate (FLAKY-CAL) is non Hygroscopic with neutral pH which helps in Controlling seepage and losses in coarsely permeable zones, inadequate cement jobs, and induced or existing fractures. The alkaline pH helps to reduce the acid content of well. Our Flaked Calcium Carbonate (FLAKY-CAL) performs effectively in a broad range of fluid systems, Optimizes rheology, and stability of emulsions. Caltron's flaked calcium carbonate (FLAKY-CAL) is packed in 50 lbs paper bags palletized.
Activated Clay / Acidic clay for oil purification.
We are proud to develop this unique product under our brand name "ACICLAY". This product is developed to provide better results for oil purification. The best part about our product is the pH level which is around 2. This results in better oil purification owing to its high acidic content. Acidic clay is manufactured in a safe manner and is safe to be handled using protective gear. Acidic clay gives better results than any other activated minerals available in the market. Activated clay can be used in a similar manner activated bleaching earth is used, however, it provides better purification results.
Activated clay 'ACICLAY' acts as a de-colorizing agent and is effective on all types of oils. Activated Clay can be used to purify all types of oil with superior results. It has to be used just you use Activated Bleaching Earth.